Pharmtrue

INDEPENDENT PHARMACIES FAVORITE CBD BRAND
Product description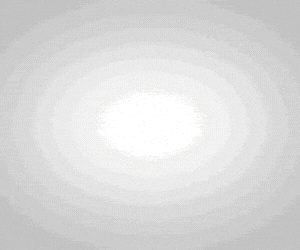 Vertically Integrated & Pharmacist Formulated Cannabis Company
Established 2018 Pharmtrue™ set out to do what most do not. Instead of being a company who just outsources the production of their product, we decided to take control of our product from start to finish. Beginning with our farm. 
We started by planting over 50,000 hemp plants on 20 acres of USDA Certified Organic land located in the famous Hatch Valley, known for its fertile soil and hot green chile.
Our in-house agronomist ensured our crop was grown using only the most organic and sustainable farming methods.
After processing our crop through an FDA registered facility we were able to transform our crop into CBD Isolate which we now utilize in our full line of pharmacist formulated CBD products. The CBD we offer is CBD Isolate. Meaning that the only form of cannabis that you will receive from our products will not show up on a drug test. CBD is not tested for on drug tests so our products can be used worry free. 

Trusted By Patients &
Owners Alike
Pharmtrue products can now be found both online and in independent pharmacies across the Southwestern United States. What first began in New Mexico has now spread to multiple other states and we are proud to continue to strengthen our relationships with both our patients, and our pharmacy wholesale partners.
We at Pharmtrue know that the only way to be successful is to actually help the people we work with. For the last 3 years we have been knee deep in everything cannabis and we continue to push education through action.   
We have educated students, faculty and pharmacists at the UNM College of Pharmacy.
We have an ACPE accredited CE course for both pharmacists and pharmacy technicians in our home state of New Mexico and have trained over 300 healthcare professionals in the last 6 months alone. 
With all of our wholesale partners we give the option of training the entire staff on not only our products, but also cannabis as a whole; As most practicing pharmacists never had to undergo training/education on cannabis during their time as students and feel unprepared to answer patient questions.
The Last Thing We

Want
Is for somebody to feel uncomfortable with cannabis. There are a lot of scary things out there, and the unknown is definitely one of them. Luckily with Pharmtrue you never have to feel that way about CBD products again. That is why we wanted to create this offer. 
We wanted to give hope to those patients out there who feel like nothing can work for them. 
We wanted to give pharmacy owners a chance to feel confident for their customers. 
And We Wanted To Do So

RISK FREE

 
That is why we have created this special offer. 
For a limited time we are going to be giving away any one of our 750mg tinctures for FREE. No asterisks. No fine print. The only thing you have to pay for is shipping. 
Because we control our process from start to finish we fortunately can offer our full line of CBD products at a great value normally. 
But We Are

Growing!

 
So we wanted to take away any reason you might have for not wanting to give us a try. 
Normally this same concentration could go for $29.99-$34.99 plus shipping (depending on which formulation you choose).
And today that same product will cost you $0.
That means all you have to do is pay shipping and you could try CBD today risk-free. Whether you are a patient who has always wanted to give CBD a chance, or an owner with the same hesitancy, this offer is the opportunity for you to try. 
 PLUS if for any reason you receive your product and are unhappy, just return the product within 30 days and we will refund your shipping cost completely. 
The only catch is that you have to act fast. This deal is not sustainable for us. We would love to give all of our products away for no cost risk-free but unfortunately that would be the fastest way for us to stop growing! So this offer will only be around for a limited time while supplies last. 

SO TO REVIEW
Pharmacist Formulated CBD grown on 20 acres of

USDA Certified Organic

land. 
Manufactured in-house to control

quality and cost

 
Isolate only to guarantee a

worry-free product

What normally would be a $45 value would be yours for $0 plus shipping
If you have any problems at all and are not completely satisfied with your order we will give a

complete refund
So What Are You

Waiting For?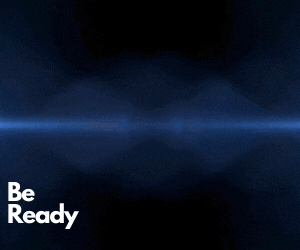 Specifications
Ingredients:

MCT Oil, Natural Flavor, CBD

Suggested use:

Place 1ml sublingually every 4 to 6 hours as needed

Standard Carrier Oil:

MCT

Standard Bottle:

1 oz. Amber Glass Bottle

Standard Closure:

20/400 Dropper Cap

THC Range:

0%

Standard Potencies:

750mg, 1500mg, 3000mg

Color:

Opaque

Appearance:

Liquid

Consistency:

Thin viscosity

COA:

QR Code

Bottle Color:

Amber:

Standard Flavors:

Natural, Passionfruit, Mint, Pet flavoring, etc.

Packaging:

Sold individually and bulk quantity

Dimensions:

1.218" Dia. X 3.094" Hgt.

Shelf Life:

1 year
5 stars based on 2 reviews Create your own review
Most recent reviews
05-09-2021 08:45

Stephanie L.

This stuff works for my shoulder pain! The shipping cost was a little high, but since everything else was free and I actually like the product I am happy!

02-09-2021 02:26

Eric RPh

5 star offer cant wait to try!