Pharmtrue

CBD PM OIL 750mg + Melatonin TINCTURE
Product description
Description:
Pharmacist Formulated CBD Oil + Melatonin is an excellent starter remedy for anyone who has been on the exhausting journey of trying to obtain better sleep.
At 25mg of CBD dosed with 5mg of melatonin, our balanced oil is the key to have you counting sheep in no time. Lab-tested to ensure effectiveness you can sleep soundly knowing you've got quality CBD unwinding your mind as the melatonin provides the knockout punch.
Fall asleep with a dream, wake up with a purpose. Proper sleep hygiene is essential to your health. Without it, your body and mind cannot function properly. Be sure to make time to unwind before bedtime with a relaxing atmosphere. Read a book, take a bubble bath, or write in your journal. Turn off your electronics and let your body rest.
Pharmtrue's Sleep CBD Oil + Melatonin Tincture is a great addition to your bedtime routine. Get away from counting stress and back to counting sheep. zzZzzZzzZ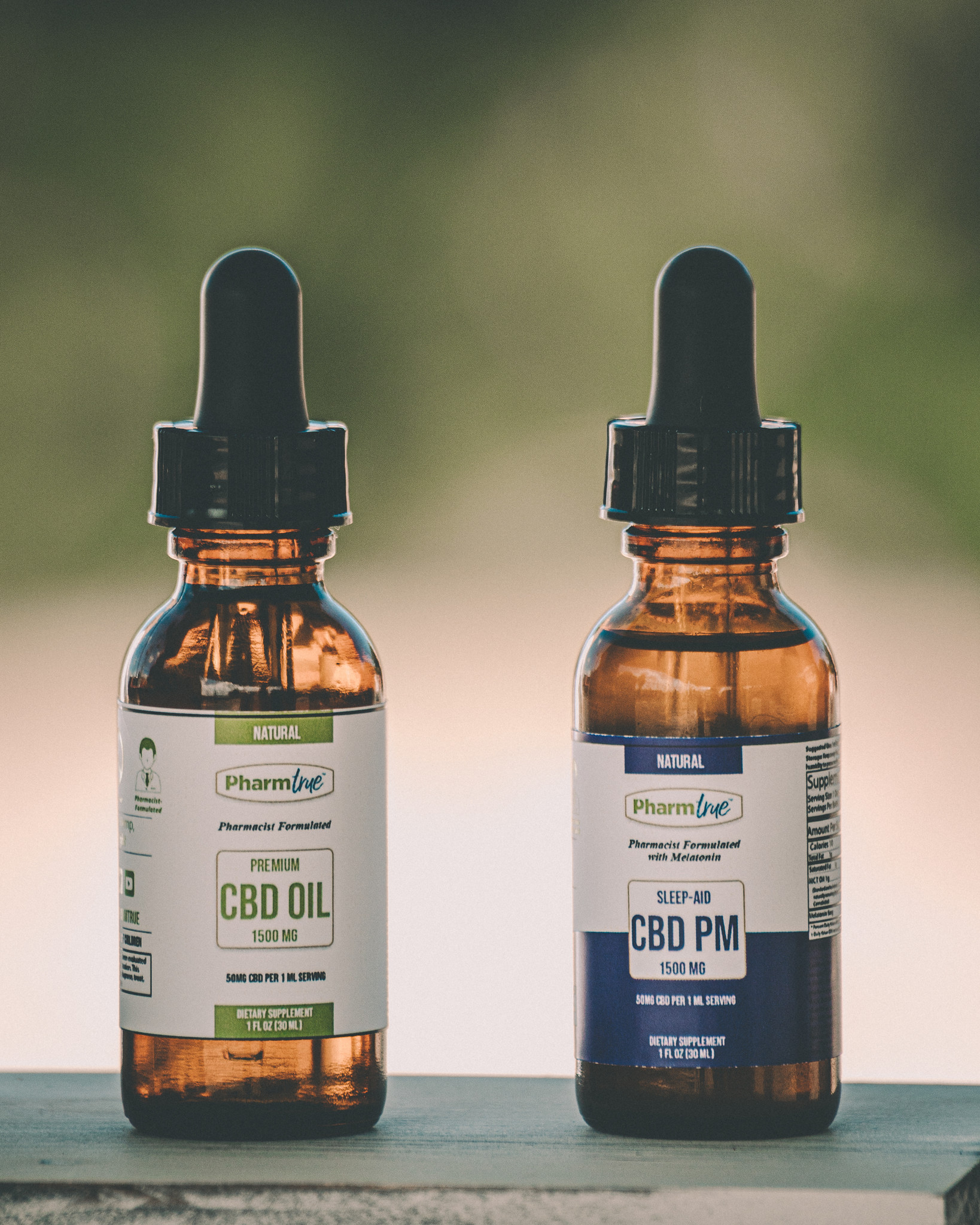 Frequently Asked Questions: 
Why CBD oil under tongue? 
Our tincture provides the fastest onset of action. It generally takes 30 minutes to an hour to see peak concentrations in most people. CBD added to food or drinks will metabolize slower than the tincture. Oral CBD has greater bioavailability when prepared in a sublingual medium chain triglyceride and is very effective for achieving optimal dosing.
Does this product contain melatonin?
Yes, each dose (1 milliliter) has 5 mg of melatonin. Many of our users are more than satisfied taking one-half milliliter at bedtime, where others take up to 2 milliliters at bedtime in order to get a great night's rest.
When does CBD oil expire?
MCT oil is a very effective emulsifier for CBD. Although MCT oil is found to have preserved the integrity of CBD for 2 to 3 years, we give our CBD oil a standard shelf life of one year.
Which CBD oil is best for me?
Depending on the specific relief you are looking to achieve, our low-dose tinctures (750mg CBD) are a great way to see how your body responds to CBD at a low dose, while giving you time to adjust your dose as your body responds.   
How should I expect to feel after using CBD?
Most of our users report a calming effect after using our products. We have personally seen success in particular use-cases such which include chronic pain, migraines, anxiety, and gastrointestinal. The effects of CBD honestly depend on many factors. These factors include many considerations, such as genetic differences in cannabinoid receptors, patient metabolism, body fat, and prior exposure to CBD.
Can I overdose on CBD?
Most commercially available CBD products do not have high enough concentrations to harm patients if taken at the recommended dosages. With that being said it is recommended to "start low and go slow" when beginning the use of CBD products.
Meaning that you should start at the lowest possible dose, determine how well that works for you, and then remain at the lowest possible efficacious dose until you feel you need an increase in dose; Which you would only do in small amounts over an extended period of time. 
CBD has been shown to be extremely safe with a wide dosing window. Doses as high as 1500 mg/day have been shown to produce no adverse side effects in treated patients. Although safe, remember to always "start low and go slow."
Will I fail a drug test after consuming CBD?
The 10 panel drug screen which is most commonly used by employers is a urine drug test which screens for the psychoactive component of marijuana delta-9-tetrahydrocannabinol otherwise known as THC.
Although CBD comes from the same plant, CBD does not get you high and is a different chemical structure altogether, so it will not show up on a drug test. Marijuana drug tests screen for THC, not CBD. Although you must be careful as all products are not created equally. Some products are full spectrum and contain low levels of THC in addition to CBD. 
According to the Substance Abuse and Mental Health Services Administration (SAMHSA) the recommended cutoff level of THC is 50 ng/mL to pass a drug test, and in a 2017 JAMA study nearly 70% of CBD products sold online were mislabeled and of the products they tested the average THC concentration was 450 ng/mL, meaning that according to SAMHSA the patients using these products would have failed a drug test if taken improperly.
This is a huge reason why our formulation currently only contains CBD isolate, as many of our customers are healthcare professionals, government employees, and other working professionals who are subject to drug screens. We want to ensure our customers a worry-free experience when it comes to a drug screen.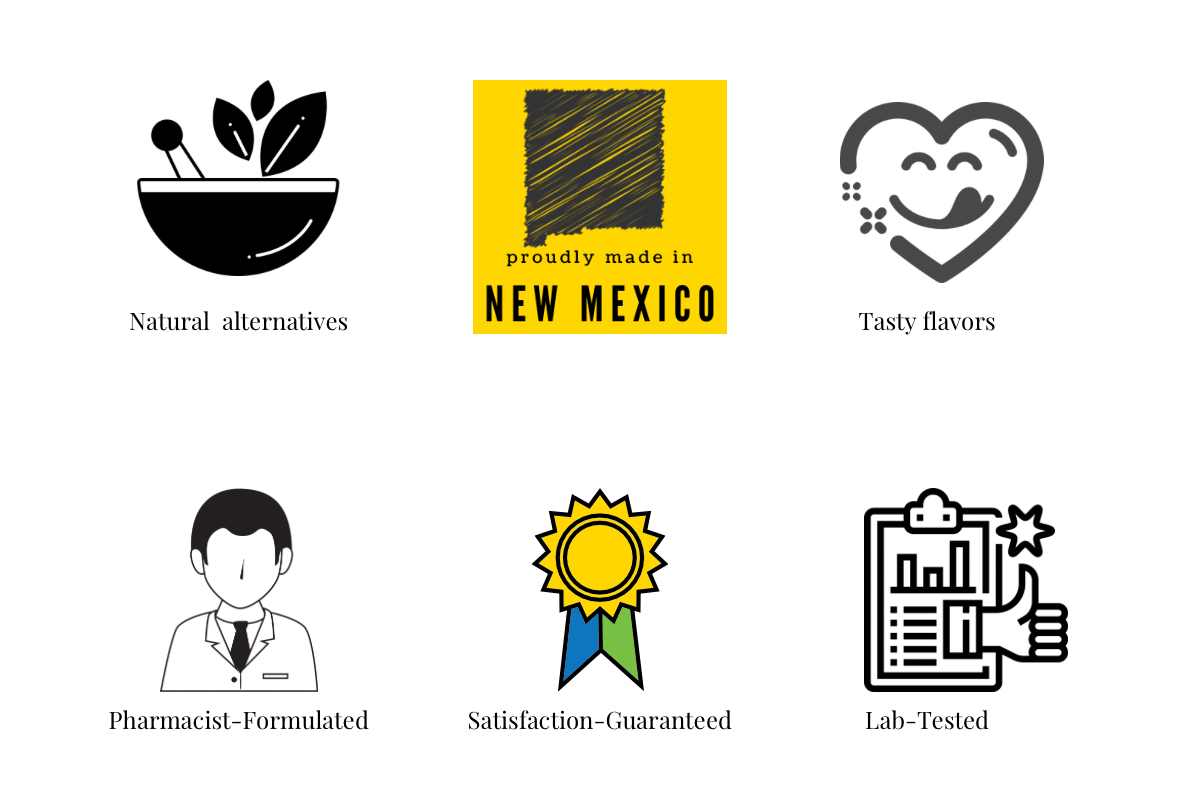 Specifications
Ingredients:

MCT Oil, Natural Flavor, Melatonin, CBD

Suggested use:

Place 1ml sublingually at bedtime as needed

Standard Carrier Oil:

MCT

Standard Bottle:

1 oz. Amber Glass Bottle

Standard Closure:

20/400 Dropper Cap

THC Range:

0%

Standard Potencies:

750mg, 1500mg CBD with 150 mg Melatonin

Color:

Opaque

Appearance:

Liquid

Consistency:

Thin viscosity

COA:

QR Code

Bottle Color:

Amber

Standard Flavors:

Natural

Packaging:

Sold individually and bulk quantity

Dimensions:

1.218" Dia. X 3.094" Hgt.

Shelf Life:

1 year