The Endocannabinoid system remains with us through all stages of life. Here we talk about the first stages, pediatrics, & how to properly and safely incorporate CBD with children.
You may have first heard about CBD from a friend, or perhaps your grandparents mentioned it after a doctors visit. You may have experience using CBD as a cannabis connoisseur; Or maybe you are a medical professional who has seen the results of when CBD was studied for use in young children with treatment resistant seizures (Lennox-Gastaut and Dravet syndromes).
No matter how you first heard of the potential uses for CBD, the fact of the matter is that an increasing body of evidence is being released which showcases the potential benefits of the cannabinoid. The same research which indicates the potential for a quality of life that some children never had the chance to experience. The research we will be referencing was collected after studying prescription cannabidiol (CBD) via the drug, Epidiolex. 
Let's first talk about some of the barriers to recommending CBD to pediatrics.
The limited number of medical practitioners providing patient certifications

Management across facilities and transitions in care

Product variability 
In general terms, physicians cannot prescribe cannabis to pediatrics, they can however recommend cannabis (Our definition of cannabis includes "industrial hemp" and "medical marijuana"). This, along with limited cannabis experience in school makes cannabis as a whole hard to manage among the medical field. This is a critical factor when looking to introduce CBD to pediatrics as an alternative, or adjunct to other prescription drugs.
When prescribers don't have great data or experience to make recommendations on phytocannabinoids, it can become arbitrary to introduce cannabis to anyone, much less a child. If you are looking to explore cannabis as an option for your child, check resources for clinics and providers who have a good reputation for quality continuing care. One example of a potential resource includes the website healthgrades, where you can find comprehensive information on physicians in your area.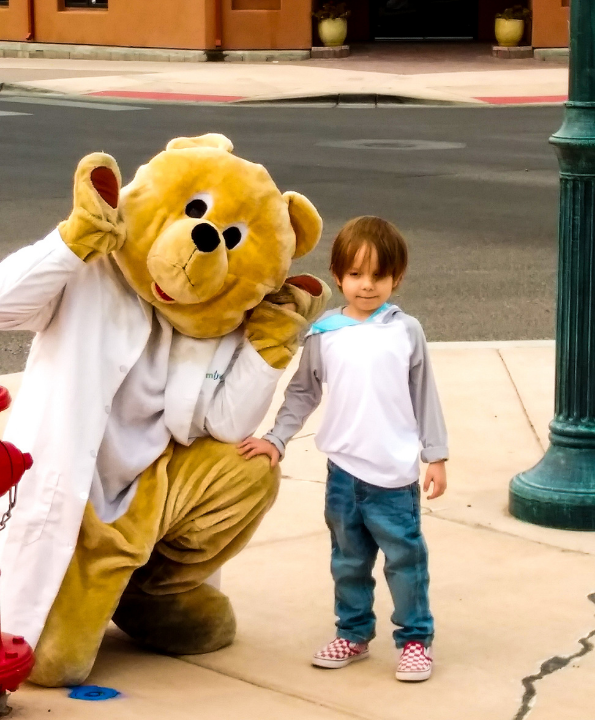 Now let's talk accuracy in labeling. In the CBD industry it's been known that some out there falsify their labels. Studies show that approximately 26% of CBD labels had more THC than labeled. Prior to the year 2019 the FDA was slow to send warning letters to companies with false or misleading labels; Sending less than 10 warning letters per year for the better part of the past decade. Eventually the harm and potential dangers of these inaccurate labels woke the FDA up and in 2019 alone they issued 29 warning letters to CBD sellers. 
So what does this mean for us? This tells us it's important to ensure the quality of any cannabis product we use & consume. This is especially imperative for CBD use in pediatrics. As pharmacists we pride ourselves on ensuring the accuracy and effectiveness of our CBD products.
Now let's talk about dosage forms. When you think of cannabis, inhalation may come to mind. Typical onset of action of cannabis after inhalation is 0–10 min, duration 2-4 hours. However this is not recommended in pediatrics so it is probably better to steer clear of this option.

Oral administration is much more preferred, as it is easier to control, and more comfortable for the patient and parent. Onset of action is around 30 -120 min (may vary) and is best absorbed with a high fat meal. Slow and steady is key here, starting the dose as low as possible and working up as needed. The starting dose for the FDA approved medication Epidiolex is 2.5mg/kg/dose twice daily for a week, and is then titrated as tolerated to the recommended maintenance dosage of 5mg/kg/dose twice daily. For help on calculating the dose for your loved ones please reach out to your pharmacist or doctor, as they are trained to ensure proper dosing. 
With so many phytocannabinoids being studied currently it is uncertain which is best for pediatrics, and only time will tell. For now what we do know is that CBD can help in many ways and has already been proven to help children with certain disease states. Stay tuned for more blogs on CBD and pediatrics as we'll talk more about the benefits of CBD with certain disease states & disorders.